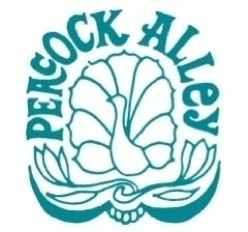 Meet the Peacock-
We began in 1966 with five clever women who saw a need for a needlepoint shop in Michigan.
We are thrilled to be in our new space at 452 Ada Drive, Suite 120....on the corner of Fulton Street and Ada Drive...since summer 2017!
We now have a cadre of canvases from hundreds of designers, threads from every major line and adding more every year. We've recently added Planet Earth, which has quickly become one of our most popular thread lines in the silk category! We've also added Rainbow Gallery Persian wool, Capri, Entice and new colors of Silk Road Straw Fibers and Kreinik.
Meet the Peahens-
Machelle is our General Manger and brings a flair for color, design and originality to her customers. Machelle is a contemporary needlepoint designer with her designs being distributed through Fleur de Paris and available through Peacock Alley Needlepoint. She is a wife and mother of two and hails from the lakeshore area of Western
Michigan.
Holly is very eager to tackle any task with eagerness and a smile. Holly is from the Grosse Pointe area and is a wife and mother of two teenagers! She is a turbo stitcher so be sure to ask her about her latest projects....

Jennifer joins us this summer with enthusiasm and penchant for color and a feel for threads and texture. She's learning the shop ropes so be sure to say hello on the Tuesdays when she is in the shop!