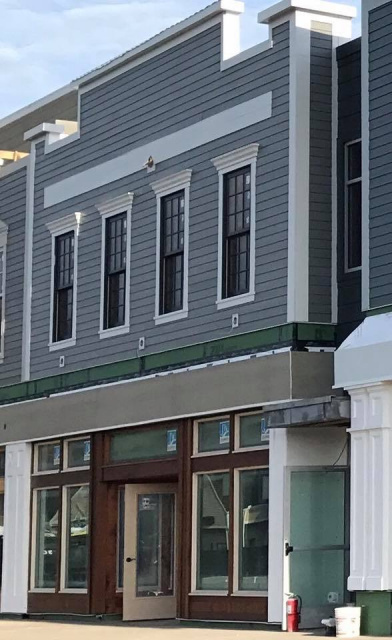 We are moving across the parking lot this week..and cannot wait to show you our new nest!
Thank you for your patience while we close the shop to pack up inventory (July 5-July 9), move our stuff - yikes (July 10) and unpack (July 10-11)...

We will be in our new space located 452 Ada Drive, Suite 120 at 10;00 am Wednesday, July 12..literally across the parking lot from our current space, right on Ada Drive! We hope to have signage up soon!

Because of construction/fences/barricades in the village, here are the directions to the new shop...turn off Fulton Street (M21) onto Ada Drive, and then go about 100 yards and turn left into our parking lot..we are on the first floor in the center!

Your continued support and loyalty mean everything to us...we are
so grateful!

Let us know if you have any questions during our move..
telephone 616 682-9854 email: peacockalleynp@sbcglobal.net


We are located in the picturesque suburb of Ada, approximately 10 miles east of downtown Grand Rapids, Michigan. We've been at this customer-friendly village location for 14 years and are celebrating 51 years in the needlepoint business in 2017.
When you are in the neighborhood, we are on Ada Drive, just off Fulton Street SE (M21), a quick, scenic ride off the Lowell exit from I96. Come visit soon!
So much is going this year at the Peacock- new threads, new canvases, new leather items, new displays and exciting trunk shows to keep your needle movin'.
Give a shout, either by phone or email, or stop by when you are in the area.
You can reach us through email: peacockalleynp@sbcglobal.net or 616 682-9854 via landline!
Please join us on social media for addtional information on features, clubs, photos and general friending fun!
Facebook: Peacock Alley Needlepoint 2017
Twitter: Peacock Alley Ndlpt
Instagram: Peacock Alley Needlepoint
Pinterest: Peacock Alley Needlepoint